My Team
When you became my client, you placed your trust in me to help make your vision a reality. I honor that trust with the help of my dedicated support staff. Together, we make a strong commitment to client service. If at any time you have a question, concern or need, please let us know.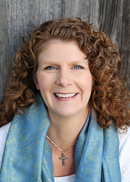 Christina L Perkins
Christina L. Perkins began her career as a Scheduling and Marketing Coordinator in 2009, working part-time for one financial advisor in Charlottesville. Throughout her professional career with Northwestern Mutual, with discrete treatment of her clients as valued customers, Christina continues to support and grow a network of busy, hardworking people who understand the value of planning for their futures.
She became an independent contractor for NM in January 2013. Currently Christina supports many financial representatives in various offices throughout Virginia.
As a busy wife and mom of three, Christina gives time to her local church and volunteers at House of Hope of Central Virginia for battered teens.  During off time with her husband, she enjoys riding her Yamaha sport bike and tending their flower and vegetable gardens at their home in Louisa.
Christina also holds a degree in Patient Admissions, Medical Coding & Billing, as well as a Virginia State certification in Elder Care & Medical Ethics from Piedmont Community College, Charlottesville, VA.
Lauren M Lennon
Operations Associate
Office 804-346-5466

Lauren Lennon has been with Northwestern Mutual since 2015. Originally an assistant to a representative, she recently joined the Investment Plans Department team as a financial assistant. Lauren helps me deliver financial security to my clients by developing personalized financial plans to work towards my client's specific goals. Lauren has degrees in Physics and Astronomy, which offer a unique analytical perspective towards goal planning.